About us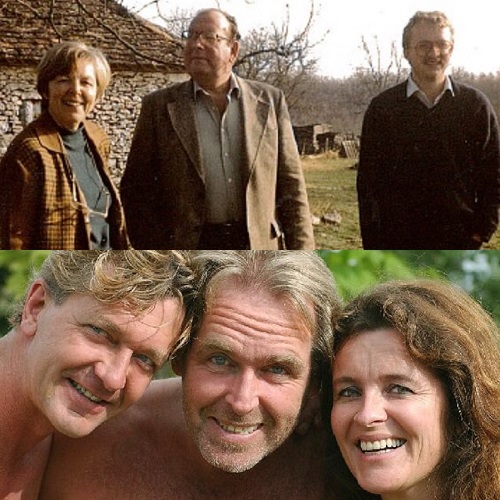 The history of Couderc
In the fall of 1982, on a foggy morning, Benk Jr. and his friend parked in front of the old Couderc building, still completely unaware of how this day would change the future of our entire family. While walking with the property seller through these beautiful romantic valleys, mysterious caves and lovely meadows, Benk Jr. immediately fell in love of this property and called his parents, Benk Sr. and Nelleke, who were also looking for land for sale in Provence. "You can stop your search, come here as soon as possible, because I have found it!"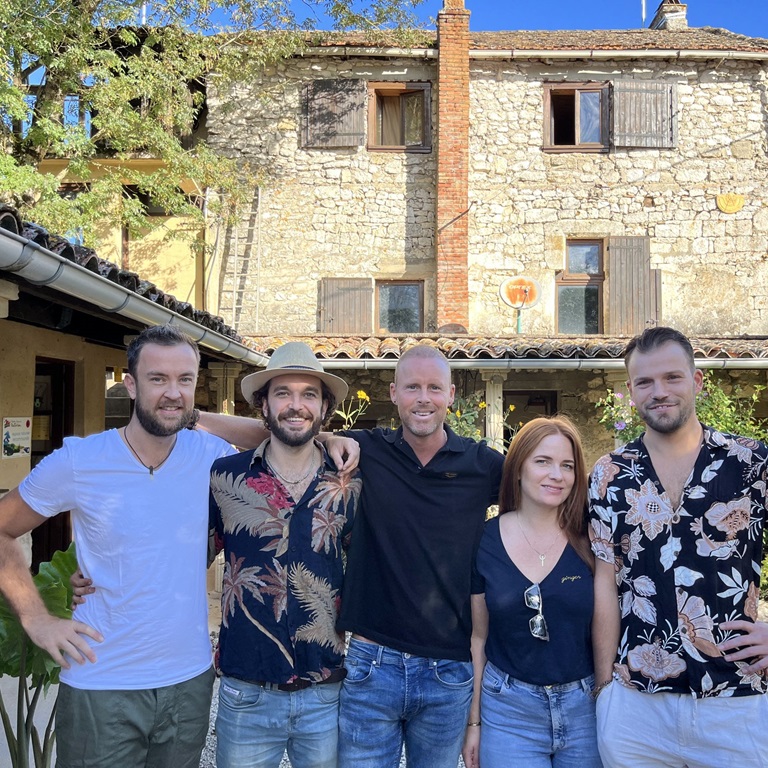 The new generation
Marieke, Nico and Olivier have been running the campsite successfully for over 30 years. They will now enjoy their well-deserved retirement, although they will never be far away to advise and help the new generation.
Lieke, Max and Emil will proudly take on the challenge of taking over this lovely family campsite together with Bas and Joris. They are eager to embark on this great adventure and have their own ideas, although they will never lose sight of the typical character and atmosphere of Le Couderc.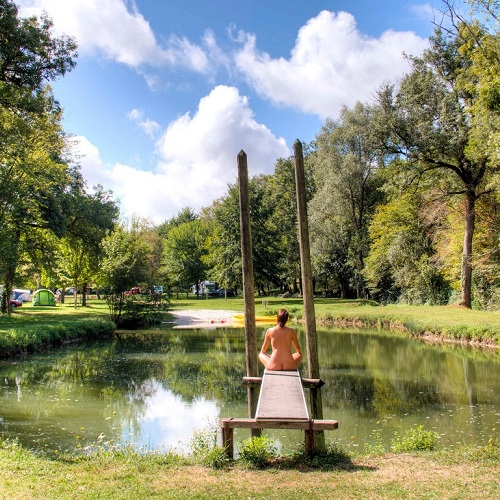 Naturism
For more than 35 years, this little paradise hidden in the Dordogne has been a 100% naturist place. Relax naked under the sun, in the middle of nature, forests and meadows.
In 1974, the International Naturist Federation described naturism as follows: "Naturism is a way of life in harmony with nature characterised by the practice of communal nudity with the intention of encouraging self-respect, respect for others and for the environment." This definition has not changed since.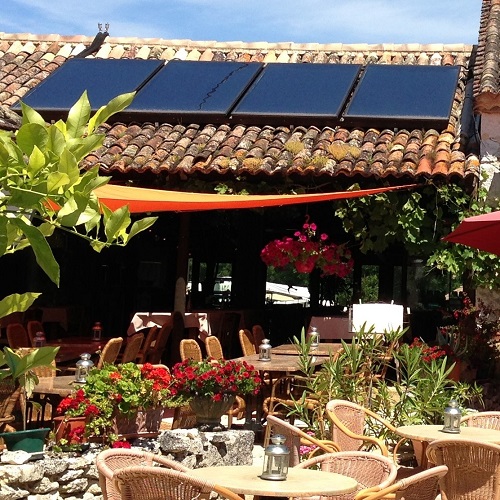 Sustainability
The pure spring, untouched nature and freedom demand respect and give us the energy and peace of mind to cherish the principles of life.
The swimming pool, restaurant and sanitary facilities are connected to solar installations and the campsite's power supply is green electricity from the Alps.
We favour local and, if possible, organic products. For example, our menu includes organic vegetables from a vegetable merchant in Monsac and a local farmer in Molières provides high quality organic meat. These and other local products are also available in the shop.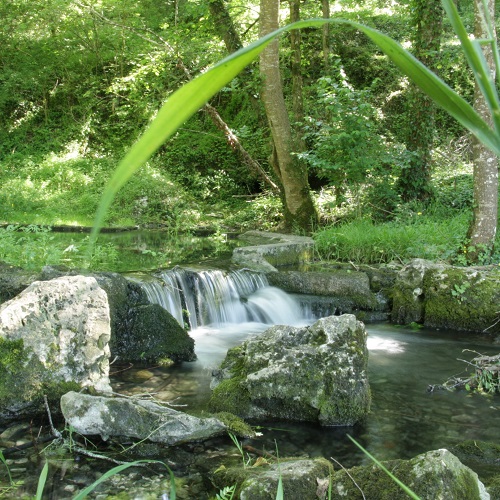 Nature
One of the most important aspects of naturism is to respect nature and take care of its diversity.
In the valley, a spring emerges from the earth and naturally feeds a small stream and two ponds. The clay soil gives the ponds a surreal blue-green colour. A entire little ecosystem depends on this beautiful, fragile but magical valley.
We are a Pleasantly Nude location
At Camping Le Couderc, the Pleasantly Nude label adorns the wall. Pleasantly Nude locations pay a lot of attention to the core values of safety, freedom, respect, openness and hospitality. Clear agreements have been made with the Dutch interest group for nude recreation NFN Open & Bloot. At our location, you can safely and confidently recreate naked!
The Pleasantly Nude brochure tells you what you can expect as a guest at our location and how you can contribute to the pleasant atmosphere.